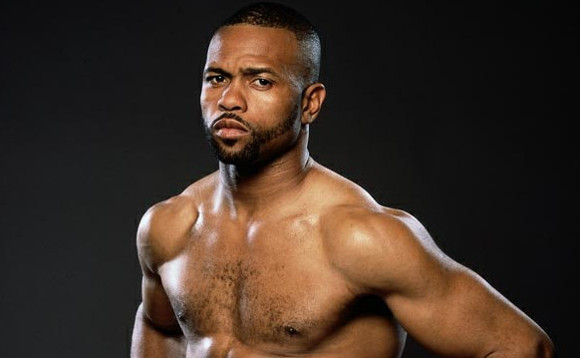 Roy Jones Jr. is an American boxer, born on the 16th of January, 1969 in Pensacola, Florida, USA. While also developing sequential interests in music and acting, Jones is most notably known as an all-time American boxer, winning a host of trophies to his name in an exciting career. What has distinguished Jones from other relatable boxers is the astounding sense of flexibility, charisma and consistency he has displayed throughout his 25-year long boxing career. He easily climbed up the categorical ladders in the sport, starting off in the lightweight class and eventually being recognized as one of the most stealth heavyweight boxers of all time. Jones is also the only American boxer to have won the WBA heavyweight championship, previously recognized only in the middle weight category. The 1990s was one of the most successful decades for Jones, having been awarded the Fighter of the Decade Award.
While Jones officially started boxing in the secondary leagues as early as 1984, he only turned professional in 1989 when he overwhelming defeated Ricky Randall in two successive rounds. Before that, he represented the United States in the 1988 Seoul Olympic Games, bringing home a silver medal. After subsequently defeating Stephan Johnson in another stunning knockout blow, Jones took on Jorge Castro and won the 10-round game in front of a national audience. A year later, he took out Bernard Hopkins with a unanimous decision, only to be awarded the IBF Middleweight Championship. The following year, the true greatness of Jones shone to light in a face-off with undefeated middleweight champion James Toney. In the 12-round match-up, Jones bamboozled his opponent and wore him out until finally landing the winning punch. Toney had been undefeated in 46 matches. Throughout 1996, Jones defended his title magnificently against big names such as Antoine Byrd and former IBF Lightweight Champion Vinny Pazienza. In a rather estranged turn of events, Jones saw his first loss in a match against Montell Griffin, for hitting him twice when in a defensive position. Griffin's smart play paid off, and Jones lost his title as a result.
Jones was not to let go of his once fancied dream of becoming a major title contender so easily, however. In 1998, he took on former Light Heavyweight Champion Virgil Hill, and defeated him with a knockout blow, damaging one of his ribs in the process. After subsequently defeating Lou Del Valle in the following months, he was now jointly holding the WBC and WBA belts. He continued to defend his titles against Reggie Johnson, Derrick Harmon and Glen Kelly between 2000 and 2002. His hard work finally paved way to make history when in 2003, he defeated John Ruiz, to become the first ever former Middleweight champion to take up the WBA Heavyweight title. He was, however to hit an all-time career low in 2004, when he lost two consecutive fights against Antonio Tarver. After taking a year off, he decided to face his most feared opponent again, only to lose to him once more. His time away from boxing was short lived, however. He returned to the ring in 2006, and has since faced a range of opponents with the likes of Prince Badi Ajamu, Felix Trinidad, Dennis Lebedev, Max Alexander and Zine Eddine Benmakhlouf.
Roy Jones Jr. has mesmerized the boxing world with some top-notch performances over the years. In his career, he has lost only 8 times, while winning 59 matches out of a total of 67.