Hollywood is a giant industry which provides work to hundreds of actors. At the advent of this industry only white actors ruled the silver screen and the blacks were given only minor roles. As the time progressed, blacks were given the voice in the society and eventually allowed white collar jobs. With that the dynamic of stereotypical American society altered and blacks were given jobs with less discrimination. As a result, aspiring black actors found sanctuary in Hollywood as well and some of these talented performers ultimately become stellar actors. It might not be wrong to say that the film industry, theater and television is rendered incomplete without their prodigious input. Here are some of most famous black actors of all time.
Morgan Freeman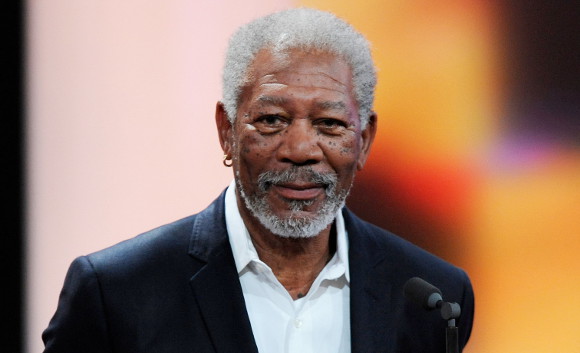 Morgan Freeman holds a top position in the Hollywood for his tremendous performance. The seventy-eight year old actor was born in June 1937 in Memphis, Tennessee.  Morgan was born with an innate talent for acting. When he was nine he took part in a school play as a lead which marked his debut. After moving to California he pursued his dream by enrolling himself at the Pasadena Playhouse. Finally, he debuted on a Broadway play Hello, Dolly! in 1968. The theater brought him into limelight with his titular role in Coriolanus and other alike which earned him Obie Award.
Despite Morgan's relentless work in theater and television, his acting career truly begins with the silver screen. Moreover, he mostly depicted a kind, wise fatherly figure in his films. The Shawshank Redemption is one such film in which he played the redeemed convict. His incredible performance in this film and Driving Miss Daisy won him nominations in the Academy Award for Best Supporting Actor. He eventually garnered an Oscar award for Million Dollar Baby. His deep reverberating distinctive voice plays a pivotal role in landing him several prominent projects as such the narrator of award Oscar winning documentary March of the Penguins.
Denzel Washington


Besides Morgan, there is another stellar black actor who took the entire Hollywood by storm with his mesmerizing performances. Born, December 28, 1954, Denzel Hayes Washington, Jr. is an award winning actor and filmmaker. Washington received his acting education from Lincoln Center campus and the American Conservatory Theater in San Francisco. His acting career was given a major break as he was landed a role in a NBC's medical drama St. Elsewhere. His praise-worthy roles include his performance in Cry Freedom as political activist Steven Biko and self-possessed ex-slave soldier in Glory. The two roles garnered him nominations for Oscar and the latter won him the prestigious award. His other critically acclaimed works include Malcolm X, The Hurricane, The Great Debaters and Flight.
Samuel L. Jackson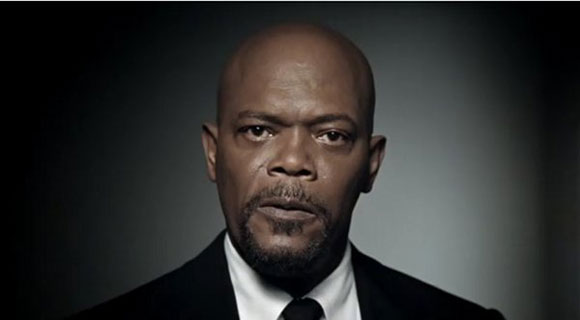 The next name in the list of the greatest actors in American cinema needs no introduction. Samuel Leroy Jackson is known for his monumental work and diverse roles. The sixty-six year old actor grew up in Chattanooga, Tennessee. Earlier in his education Jackson intended to pursue marine biology, however, he switched his major to acting as he developed a great interest in the subject. After starting his career with theater, he moved on to television and then to silver screen with his debut Together for Days (1972). Some of his prominent works include Jurassic Park, Pulp Fiction, Die Hard with a Vengeance, the Star Wars prequel trilogy and a recurring role as Nick Fury in the Marvel Cinematic Universe.
Will Smith


In addition to that Will Smith is also one of those names among the current Hollywood's finest. The forty-seven year old actor was born in Philadelphia, Pennsylvania, U.S. Besides acting he also produces films, sings and writes songs' lyrics. His unparalleled acting career was built by his stupendous performances in films like Ali and The Pursuit of Happyness.  In 1993 he was landed his first major role in Six Degrees of Separation which was followed by blockbuster action film Bad Boys. His other achievements include his nominations for Golden Globes and Academy Awards and four Grammys wins.
Jamie Foxx


Jamie Foxx also belongs to the same category of prominent black actors and proved his worth with numerous outstanding performances. Born Eric Marlon Bishop, Foxx grew up in Terrell, Texas. His critically acclaimed works include playing the supervillain Electro in The Amazing Spider-Man 2 and the Oscar-nominated film Django Unchained. He won the Academy Award and BAFTA Award for his role in the biopic Ray.
Laurence John Fishburne III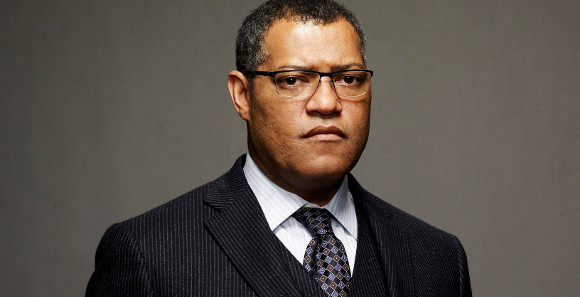 Another major black actor is Laurence John Fishburne III, who worked several radical works in, such as the celebrated Matrix trilogy, Apocalypse Now, Boyz n the Hood and Hannibal. Two Trains Running earned him a Tony Award for Best Featured Actor in a Play.
Eddie Murphy


Hollywood is incomplete without comic actors such as Eddie Murphy. The standup comedian and actor is known for his regular appearance in the Saturday Night Live in the early eighties. He was nominated for several Golden Globe awards from which he won for his work in the Beverly Hills Cop series and Trading Places among others.
Danny Glover


The next African American distinguished actor to grace this list of top performer is the versatile Danny Glover. The sixty-nine year old eminent actor was born in San Francisco, California. Besides acting he also directs the films and found involved in political causes and humanitarian work. He is lauded for his performance in the iconic film series Lethal Weapon, The Color Purple, Angels in the Outfield and Predator 2.
Forest Whitaker


Forest Whitaker also made to the list of top most black actors. Born on July 15, 1961, Whitaker grew up in Longview, Texas. His critically acclaimed works such as The Butler, Bird and Platoon earned him reputation for his intensive character study. For his notable performance he won several awards including Academy Award, British Academy Film Award and Golden Globe Award.
Cuba Gooding Jr.


Last but not the least Cuba Gooding Jr. is another esteemed black actor who appeared in notable projects like A Few Good Men, The Butler and Good as It Gets. The forty-seven year old, New York City native won the prestigious Academy Award for marvelously playing Rod Tidwell in Jerry Maguire.